It's the most magical time of year — list season! A couple of days ago, I kicked into my top 100 songs of the year, which you can catch up on over here. Over the next month, I'll be sharing that as well as my top 50 albums of the year. While there was a lot of controversy over the fact that no album went platinum this year, I feel it's more a sign of the times than an indication of the quality of the music released in 2014. Across the 300-plus albums I experienced throughout the year, I completely ran the entire spectrum; from the uplifting and inspiring to the menacing and terrifying and back again. Let's take a look now at the records that defined the year for me and see what you think. Love them? Hate them? Haven't heard them? Let me know!
***
HONOURABLE MENTIONS: Hilltop Hoods, Lanie Lane, Indian, Colossvs, Panopticon, Fishing, Swans, Xerxes, Sturgill Simpson, Collarbones, Mary Lambert, Cynic, OFF!, Shellac, Mastodon, The Roots, Woods of Desolation, The Magic Numbers, Spoon and Pharrell Williams…
50. La Roux – Trouble in Paradise
Spotify || Rdio
Did you honestly ever expect to see or hear from Elly Jackson again? After her universe of hype imploded in her early twenties, she's made sure that if La Roux was to ever return, it was going to be precisely calculated and on her own terms. The hooks are just as sharp, the production just as crystallised and pristine – but it's delivered with a smarter and more restrained look at broken hearts and ambiguous relationships. Think of Trouble in Paradise as less of a sequel to the project's exceptional 2009 debut and more of a reboot of the franchise.
THREE TOP TRACKS: Silent Partner, Kiss and Not Tell, Tropical Chancer.
WATCH:
49. IDYLLS – Prayer for Terrene
Bandcamp
From the depths of Brisbane, a firebrand of heavy Australian music re-emerged with a new lineup and a new approach to their tactical, cacophonous grindcore. The introduction of squealing, churning saxophone mixed in a touch of the avant-garde, while the album's longer songs allowed the band to explore their own musical surroundings with arresting, impressive results. Prayer for Terrene was more than just some sort of post-apocalyptic soundtrack – it was the sound of a band realising its full potential and making the most out of it. An essential step forward from a band leading the pack in their field.
THREE TOP TRACKS: PCP Crazy, Crashing Boar, Lied To.
LISTEN:
48. Behemoth – The Satanist
Spotify || Rdio
Everything about The Satanist is defiant. A band venturing into its tenth album should have none of the vitality and maintained-rage that is omnipotent and omnipresent within the tracklisting here. Furthermore, The Satanist is defiant in respects to to Behemoth itself still being here – frontman Adam "Nergal" Darski was struggling with leukaemia for a couple of years, a devastating blow in any context. Perhaps it's this that has given the band the rush of adrenalin it needs – a scream to the heavens, a clear and open statement of unfinished business. The devil rides on.
THREE TOP TRACKS: The Satanist, O Father O Satan O Sun!, Blow Your Trumpets Gabriel.
WATCH:
47. Loudon Wainwright III – Haven't Got the Blues (Yet)
Spotify || Rdio
At 68 years young, the senior Wainwright has a lot of grief with you people. His dog's misbehaving, there's nowhere to get a beer, the news is always awful and – to top it all off – he might have depression. Maybe. If he doesn't, he will soon. At least, so we think. It doesn't matter what subject he tackles – it's always given a unique spin and approached with Wainwright's distinct kind of wry, often black, humour. With The Blues, the Third remains one of the more underrated songwriters around. He just hasn't had his respect paid – yet.
THREE TOP TRACKS: Harlan County, Harmless, Man & Dog.
WATCH:
46. Chumped – Teenage Retirement
Spotify || Rdio || Bandcamp
The cover art of Teenage Retirement is a photo of a dude on his lonesome, chilling out in his pool and watching the world go by. It's reflective of perhaps the best way to enjoy the debut album from this exceptional Brookyln outfit who, in a way, are picking up where albums like the Speedy Ortiz and Waxahatchee records from 2013 left off. It all ties into forward-thinking alternative rock with an all-important and oft-ignored central female voice – and as far as that realm was concerned, few dominated with such aplomb the way Chumped did. We'll all float on.
LISTEN:
THREE TOP TRACKS: Hot 97 Summer Jam, Old and Tired, December is the Longest Month.
45. Miranda Lambert – Platinum
Spotify || Rdio || YouTube
Country's crazy ex-girlfriend next door doesn't do things by thirds. Her albums are always packed to the brim, with an A-team of producers, co-writers and instrumentalists filling each song. It's this that has allowed her to rise to the top of the food-chain on her own terms – while her bro-down peers want any random girl up in their truck, she's telling the same dudes that they "can't ride in her little red wagon." She may as well be saying that they couldn't lace up her boots – and she has the songs to back it up. Giddy up.
THREE TOP TRACKS: Priscilla, Platinum, Old Shit.
LISTEN:
44. Vales – Wilt & Rise
Bandcamp
Sometimes, what you need is a record of furious, unforgiving post-hardcore. Not that fringe-flicking shit with the superfluous keyboardist and the neck tatts – we're talking about the purest definition of the term, insofar as that it's a progression from the standards and moulds set. Wilt & Rise goes beyond your average tough-guy shit and is completely devastating on its own terms, delivered with pure conviction and a seething, unshakable rage. The band are not only the most important new voice being heard above the drone in their native UK, they're threatening to do the same on a global scale.
THREE TOP TRACKS: White Horse, Dead Wood, Wildfire.
LISTEN:
43. Copeland – Ixora
Spotify || Rdio
Immediately, there was a sense that Aaron Marsh and co. were headed far beyond any cash-in reunion territory when they announced their reformation – there was a new album on the way, six years removed from their finest hour, You Are My Sunshine. If Ixora did anything as an album, it validated their return to the fold. Copeland remains Aaron Marsh's most important vehicle, with each new song delivering on stirring indie rock and heartstring-plucked balladry that stand up with any of their prior works. Ixora blossoms and blooms, reminding listeners to never take bands such as these for granted.
THREE TOP TRACKS: Ordinary, Erase, I Can Make You Feel Young Again.
LISTEN: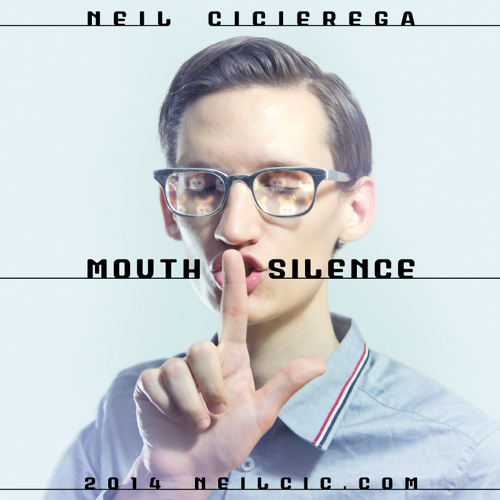 42. Neil Cicierega – Mouth Silence
Soundcloud
User:neilcic has been responsible for more internet sensations than you'd ever begin to think. Put it this way: If the phrase "Snape, Snape, Severus Snape" means anything to you, then there's plenty more where that came from. Here, Cicierega delivers a sequel to his Smash Mouth-obssessed debut, and no-one is safe. He continues to terrorise the world of pop culture and 90s nostalgia with some truly nightmarish pairings – Soundgarden and The Carpenters, System of a Down and Elton John, Oasis and Oasis. It's jarring, it's bizarre and it's hypnotising in its brilliance. Keep the internet weird, son. BEST!
THREE TOP TRACKS: What Is It, Wndrwll, Crocodile Chop.
LISTEN:
41. Mariachi El Bronx – Mariachi El Bronx
Spotify || Rdio
Barely a year after yet another exceptional record from The Bronx, their alter-egos have emerged in a fanfare of trumpets, percussion and enough sing-alongs to last until The Bronx V. Despite an all-too-simple game plan and a very specific stylistic palette to draw from, MEB have substantially matured their sound across three albums; adding in a much-needed personal touch to the traditional folk music. There's a lot of introspection going on in regards to the album's lyricism, which serves as a beautiful contrast to the outward and extroverted music. Their greatest achievement yet – it's high-time you joined the procession.
THREE TOP TRACKS: Everything Twice, Sticks and Stones, Right Between the Eyes.
LISTEN:
***